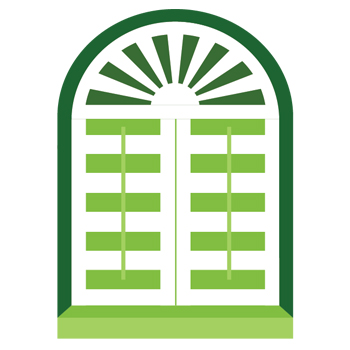 Once you witness your bathroom windows with our plantation shutters, you will wonder why you didn't have them installed earlier. Our bathroom shutters are a perfect blend of resilience and style which is exactly what you should look for your bathroom's window styling.
Unlike blinds and drapes that are not moisture resistant and might need frequent replacement to keep up with bathroom's atmosphere and also to keep the window well-dressed, our shutters are specifically crafted with materials that can stand high humidity levels.
Usually bathrooms have small windows that are hard to style, but with Emirates Shutters your window styling dilemma comes to an end as all our shutters are made to measure and specially shaped to dress bathroom windows of any size and at any position.
Browse through our collection of plantation shutters to find the perfect match for your bathroom's windows.
Request a FREE Appointment With Our Advisor

Call 800 5770610
Made-to-measure
Every shutter is made to measure for the perfect fit.
Quality assurance
All shutters come with a manufacturer's warranty.
Experienced Craftsmen
Each shutter component is carefully fitted by experienced craftsman
Everything's Guaranteed
Accurately measured, carefully fit and beautifully finished